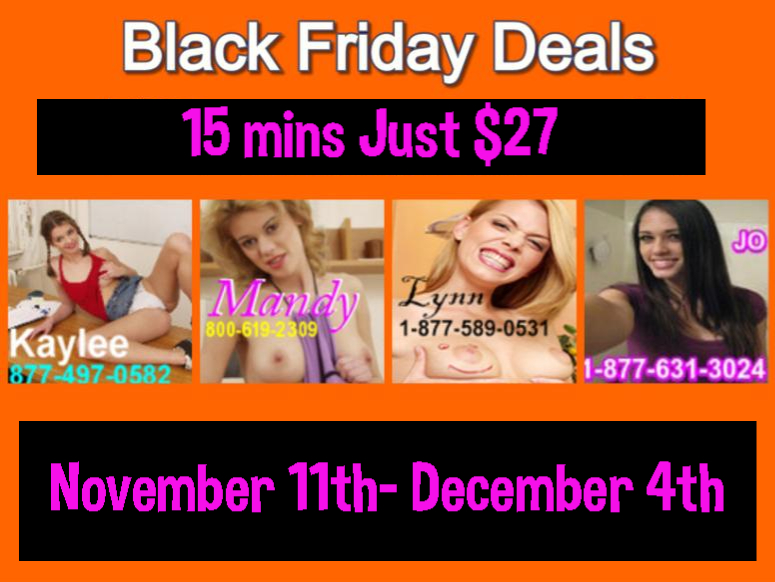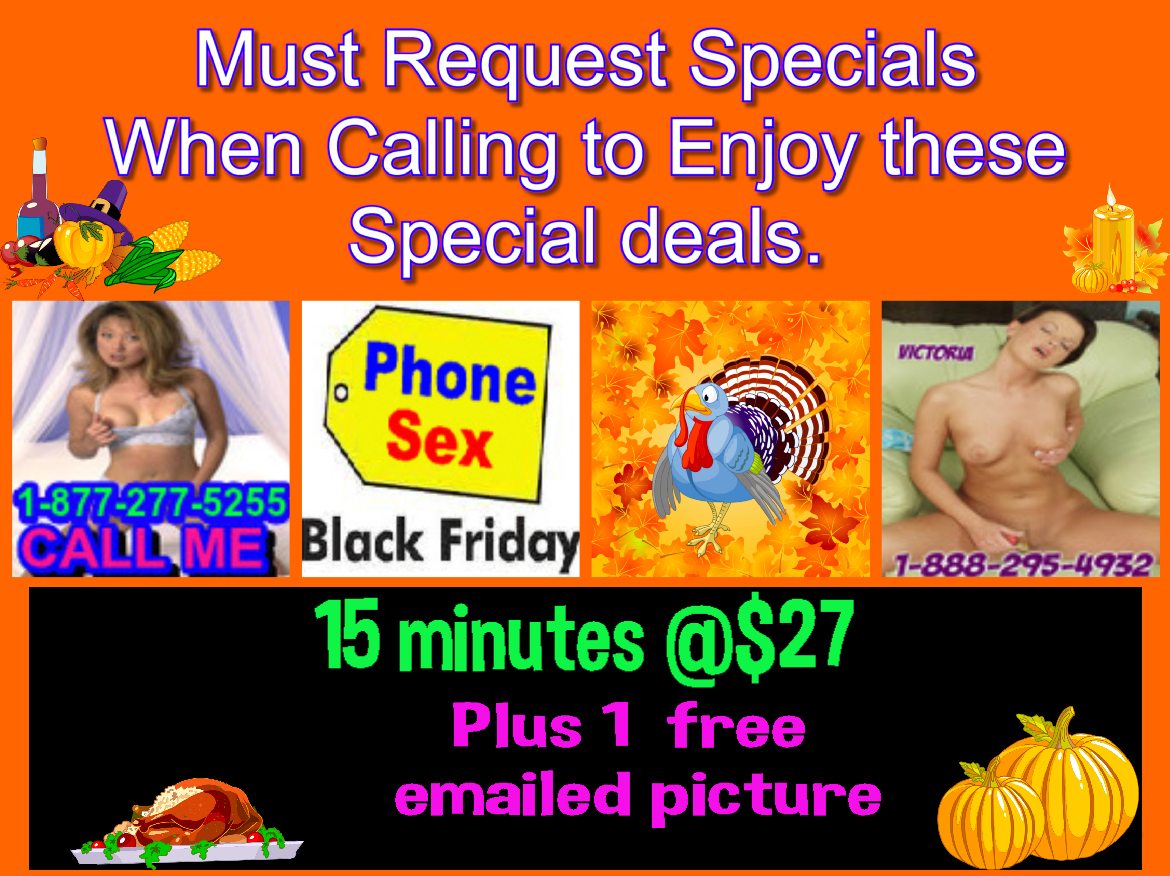 *One per gentlemen per day with each girl of his choice.
*All time must be used during same call/no time carries over.
*Cannot be combined with any other special.
*only available for limited time November 11th-December 4th.
*Picture is (Surprise) by email only.
*USA/Canada callers only
*Must be able to receive a call back from a private or blocked number.